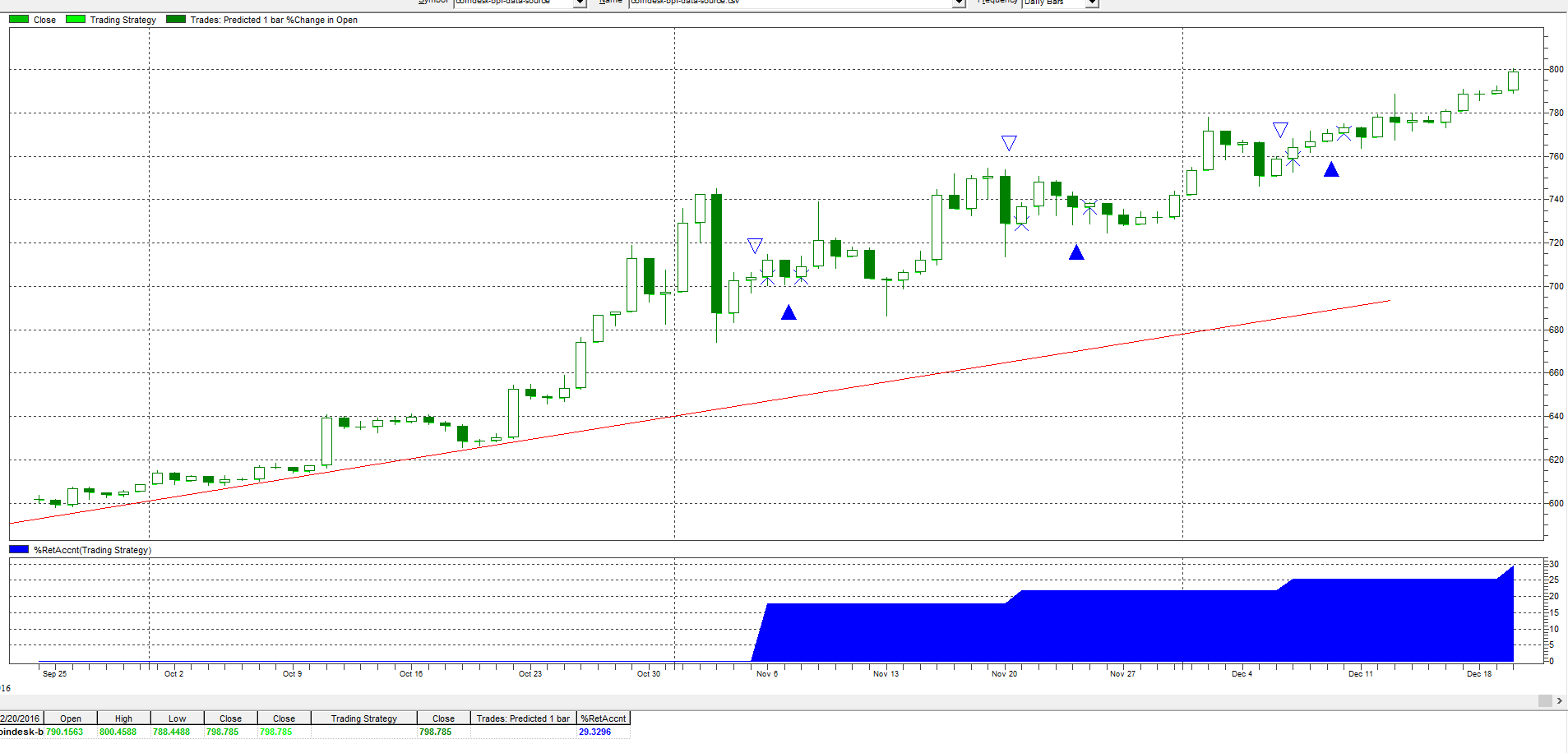 The Bitcoin price rises to $803 this morning. I have two trading system. One is called the Robot Dog "B" which is an A.I. made system for mid-term trend. There were three force EXIT signals on last two months and then a BUY signal was followed by each EXIT signal just for a few days. It confirmed that the BTC trend is in the upward mode.
I used a regression method to project the price of BTC will go to about $1000 in END of Jan 2017. I hope the upward trend continue.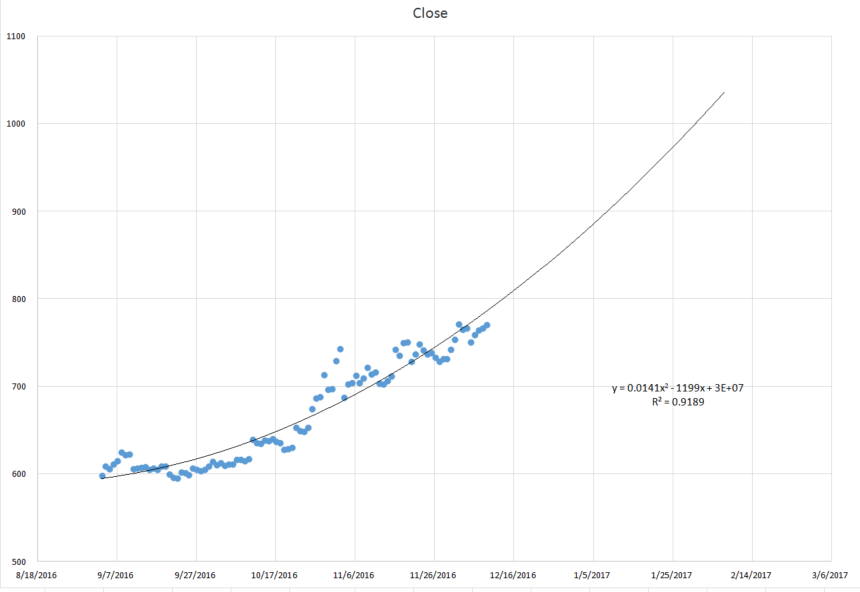 Another trading system called Robot Fighter "S" which is a short term day trading system which is in a beta testing stage (paper trading). It shows there is no EXIT signal in the past ten days which is also confirmed the upward price trend of BTC.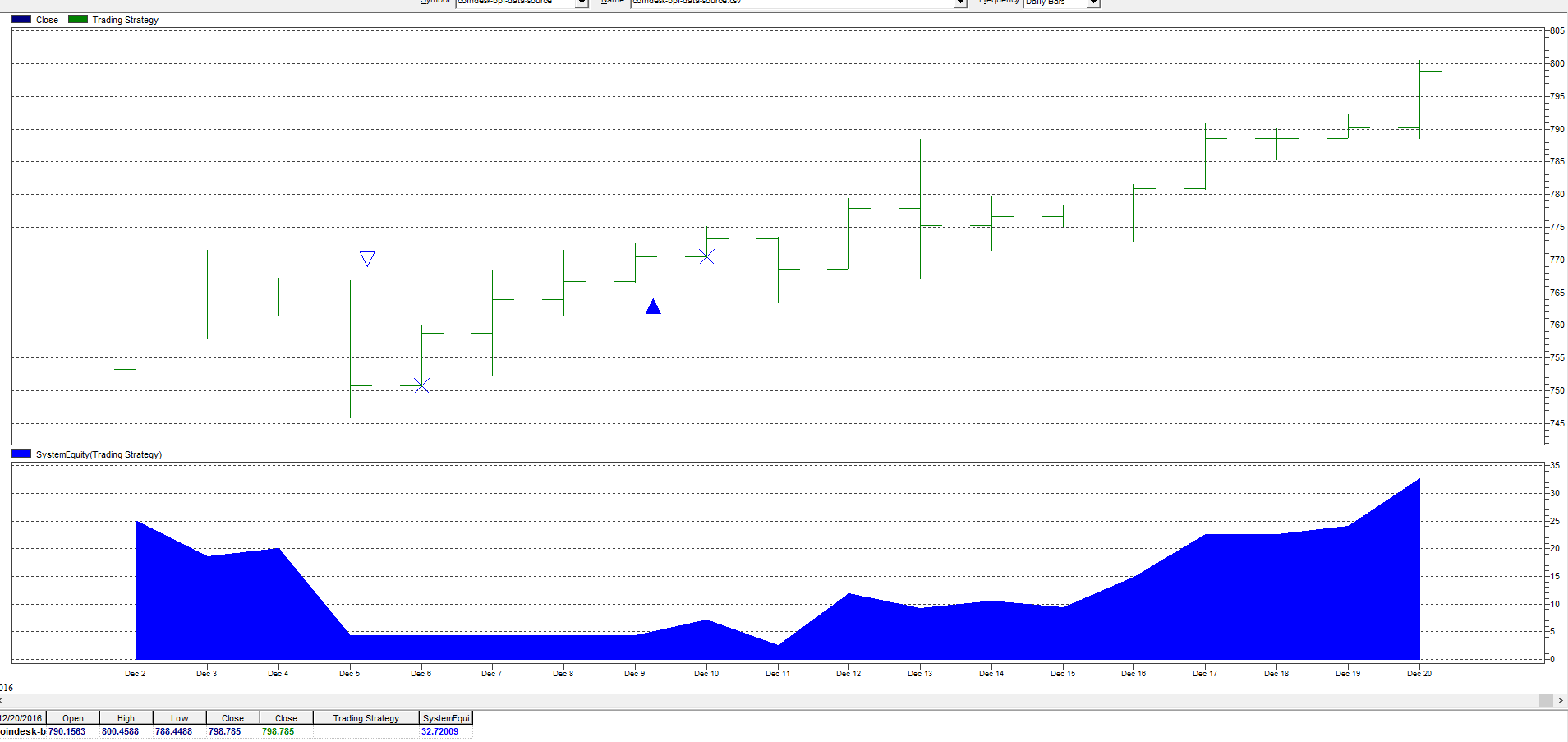 I assigned a programmer to work out the API linking to the bitcoin exchange and planned to finish in Feb 2017. I hope to have some real trading result to show you after Feb 2017.