Here is  my AI model – named Robot Dog "B" which is an artificial intelligence bitcoin trading model. (You may reference for the bitcoin market analysis details here.) Please see the trading signals in the first chart.
There was a long-term rising trend started from 3rd September 2016 (See the BUY signal in the charts.) to 5th Nov. 2016 (An Exit signal). Two days later (i.e. 7th Nov. 2016, that is yesterday), a new BUY signal appeared. It indicates that the Exit signal on 5th, Nov. 2016 did not imply the END of the upward trend. Instead, the new BUY signal confirmed that the upward trend continues.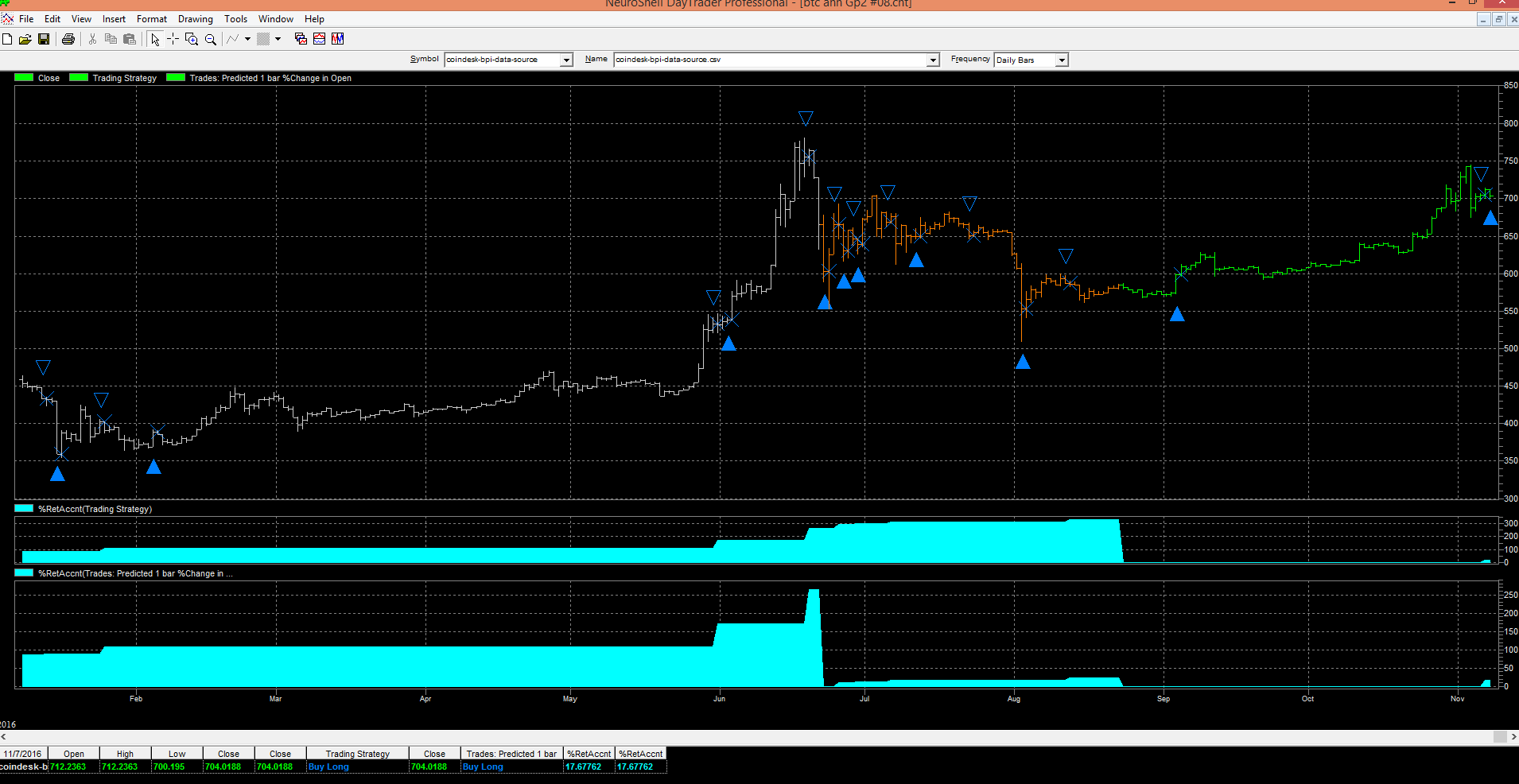 I build up a regression model for bitcoin chart analysis and project the Bitcoin price to be $1200 in January 2017. The chart as here.