Take a closer look at the bitcoin currency chart.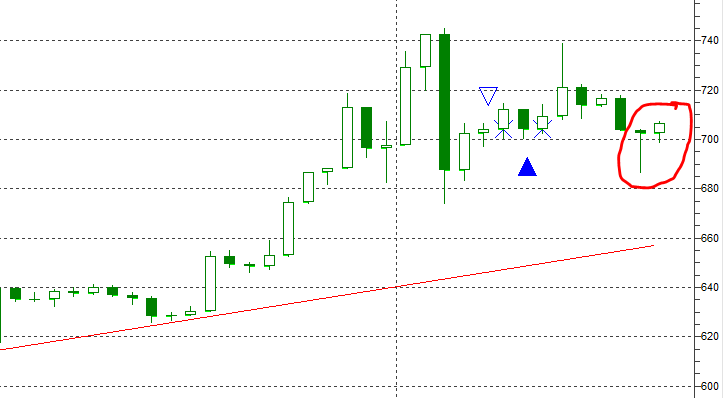 The bitcoin current price seems confirmed yesterday is the short-term lower reserve point of the upward trend. There may have some corrections in future days, but the bitcoin price level still has a certain distance to the upward slope line which can serve as the support.
Robot Dog "B" does not have EXIT signal today which imply the upward trend continues.