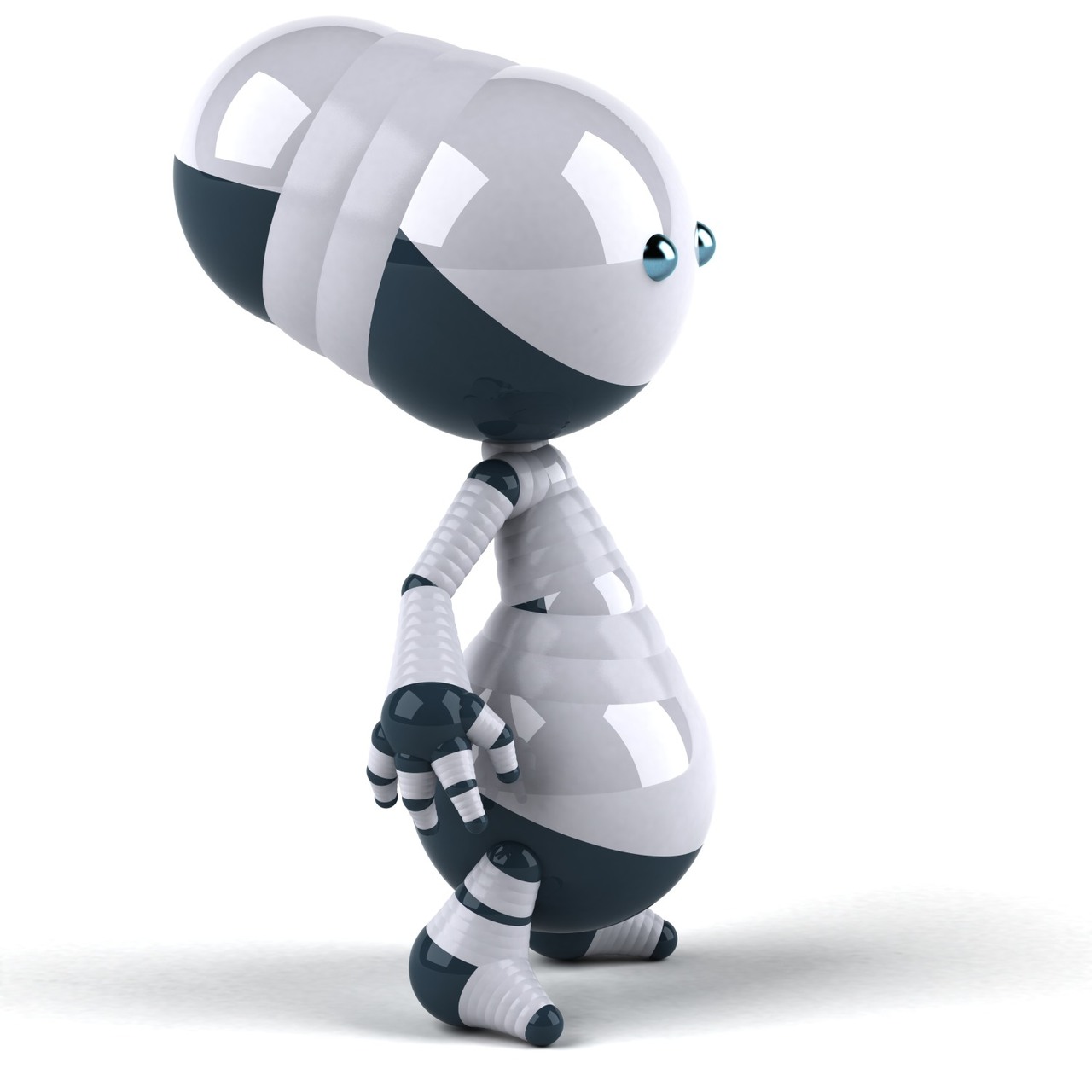 It is a zoomed bitcoin currency chart of Robot Dog "B" updated.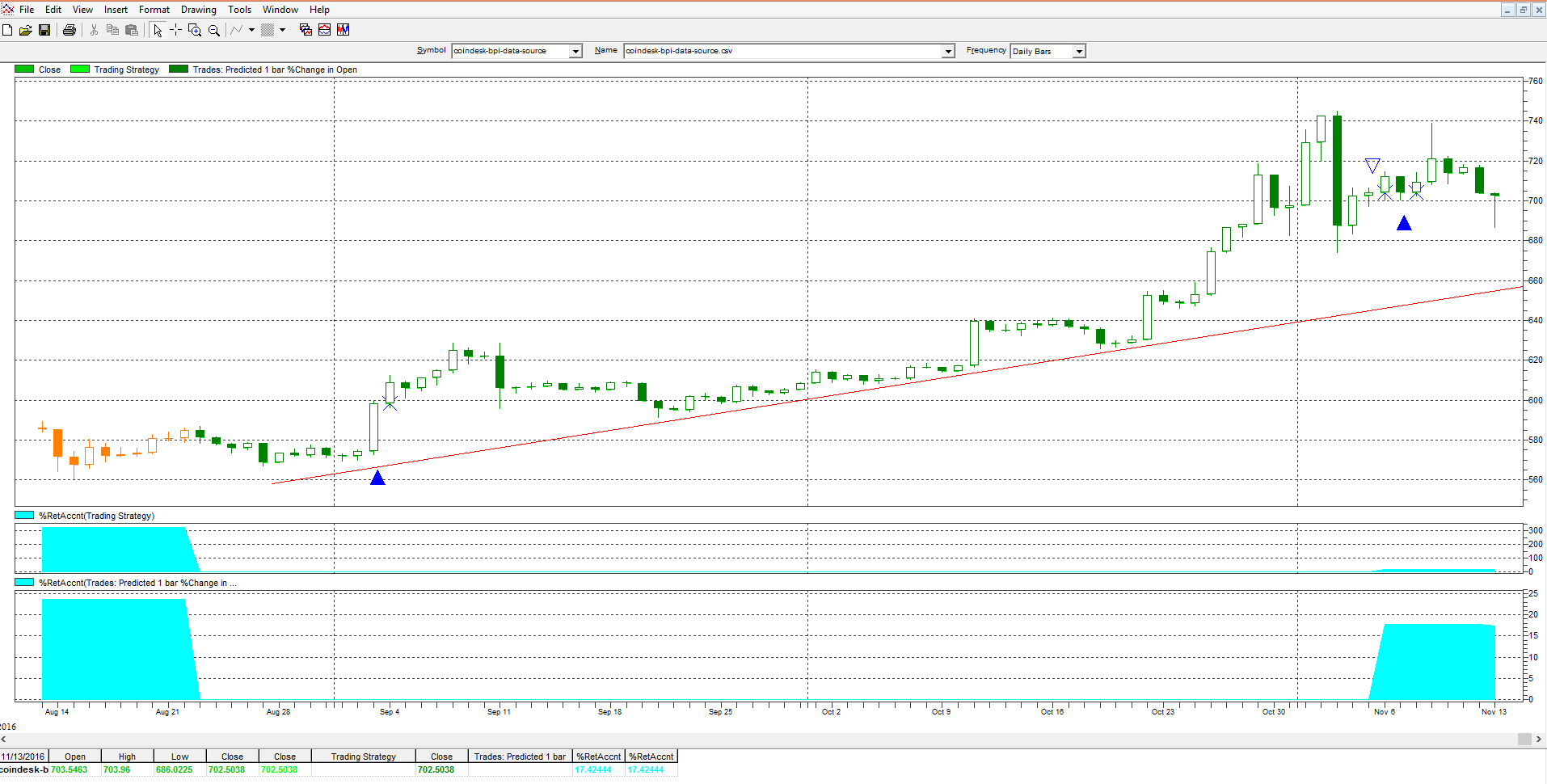 Yesterday, in the view of bitcoin chart analysis, BTC price drop and the candlestick signal of the last bar yesterday confirmed it selling pressure run out. It is a 90%-like a Dragonfly Doji pattern. It may imply a short-term market turning points.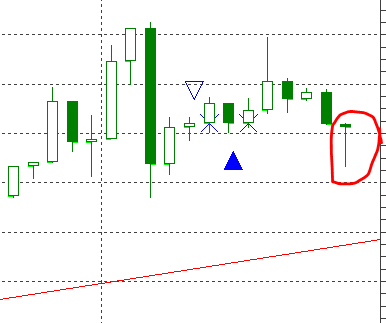 The A.I. model (Robot Dog "B") still maintains the BUY signal of 8th Nov 2016. I bet the upward trend still keeps in mid-term and now is the short-term low.